"Direct yet conceptual. Provocative and visceral. I produce & offer artistic direction for brands, stories, and people."
Biography
Hey! I am a storyteller, coffee lover and tech enthusiast and I've always had a proclivity to create things for people to experience.
Somewhere along my journey one production job turned into another and then I was interning for a Netflix original series which ended up being my first full-time filmmaking job and that was in 2014! Since then I've held many roles in production and on creative teams.
Today my disciplines as a filmmaker have allowed me to transition into the advertising space. Now a producer at BVK, I've continued to build and pursue opportunities to generate content that asks questions, encourages visceral cinematic experiences and gives the audience some form of escape.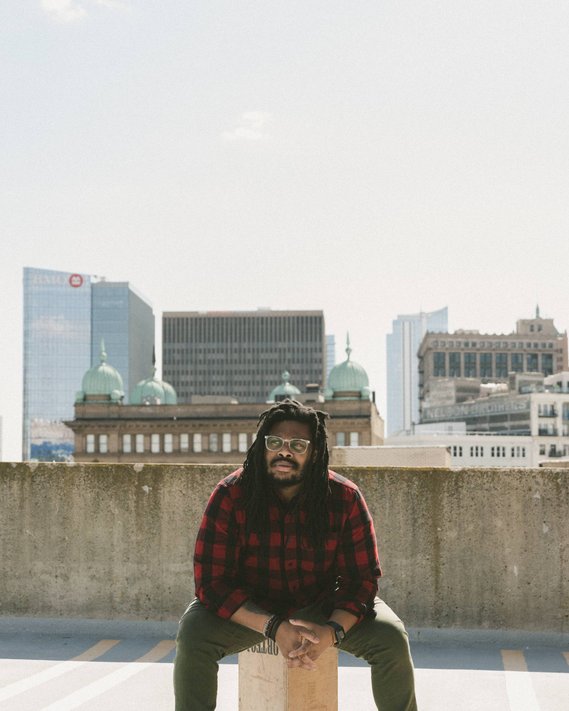 Ben Gagon, Account Supervisor - BVK
I mean, we are in the home stretch on all production right now. Just wanted to take a step back and say you absolutely crushed it. Our client was not an easy client and you jumped in and made an extremely seamless transition. Thank you for your work on this!
Dom Garrett, VP of Marketing - Diamond Residential Mortgage Corporation
My friend and collaborator, Immanuel Baldwin, is an exceptional talent in creative storytelling. His filmmaker and content creator works in Milwaukee, exhibit remarkable creativity and passion. However, he is not just a filmmaker. Immanuel is a storyteller with an exceptional ability to relate to audiences through his captivating narratives. His award wining work attests to his mastery in crafting stories that are not only visually compelling but also rich in content and meaning. This is the kind of thoughtful approach to storytelling that sets him apart.
The Short & Sweet Film Festival
"Immanuel Is very capable of creating a beautiful story with exceptional cinematography, inspired camera movements, touching performances, costumes that reveal characters and a set that contributes to the emotional desert that can exist between two people who live in pain, this filmmaker has a future."
Christopher J. Love, Creative Director
"I've worked, and still work with Immanuel on a regular basis. His passion and dedication for whatever creative job he takes on, no matter how small, remains unmatched. He approaches everything with extreme attention to detail, enthusiasm, and the skill and acumen to complete the job thoroughly, and as proficiently as possible. Due to his professionalism and his dedication to his work, I will continue to tackle project and project with Immanuel. He would be an invaluable asset to any team."
Best Romance Film @ Global Short Film Awards Cannes 2018
"Do The Right Thing" Award @ Clifton Film Celebration 2018
Best Noir Film @ The Pure Magic Film Festival 2020
Best Screenplay @ New York Script Awards 2021
Producer + Director + Writer